This Broken Earth
The world has ended…sort of.  Wandering through the apocalypse are a band of people simply trying to survive, but their lives, like our own, have a greater destiny not immediately visible to the naked eye.  Follow this band of reluctant heroes as they journey south to New Orleans based on a hope found in a whispered rumor around a campfire.  They will face bandits, cannibalistic militia and spiritual forces bound to destroy them, but with faith they can survive, must survive, for the hope of all humanity.
Amazon Kindle (.99 cents or FREE with Prime Membership)
Barnes & Noble Nook (.99 cents)
I am currently seeking traditional publication for "This Broken Earth".  Until then I will not have a print edition of the book available.  You can still download book 1 for FREE from Smashwords!
The Transgression Box was my first novel. It is an allegory/satire of American Christianity, but is also an action packed zany ride through a science fiction universe that I will be revisiting with sequels in the future. It is available here:
Paperback Edition: ($16.95)
Amazon Kindle Edition: (.99, or free with Prime Membership)
Old Freck's Place is a more literary short story I wrote several years ago and is available on several formats:
Amazon Kindle Edition (.99) or free with Prime Membership
Barnes and Noble Nook Edition (.99)
Notes from the NICU: Overcoming Catastrophic Trial is a self-help devotional book for people enduring horrible life issues. It is the process of my personal struggle with my son's premature birth and how we made sense of it. It is for anyone who has a desire to overcome frightening life issues yet keep their joy.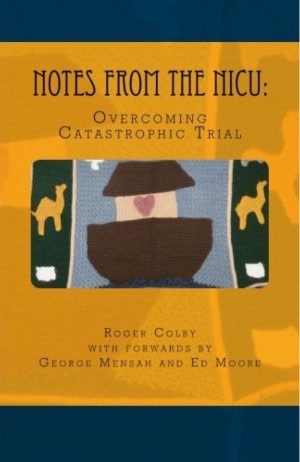 Amazon Kindle Edition (.99 or free with Amazon Prime)
Barnes and Noble Nook Edition (.99)